AvasFlowers has come from humble origins to provide high quality flowers and gifts delivered straight to your door. They offer substantial discounts on a lot of their items, with arrangements which include a diverse range of flower-types. Customers can also review their orders, providing an opportunity to gauge bouquets before buying.

High quality flowers and gifts delivered straight to your door.



We were especially interested in the site's luxury range. Here, you'll find a few high-end arrangements which tend to focus on a single flower-type arranged in a very attractive way. These are a little pricey, but the sales offer significant discounts to make the luxury flowers a bit more affordable. The luxury range includes a few larger bouquets, but they're primarily minimalist arrangements to add a certain charm or aesthetic to a room.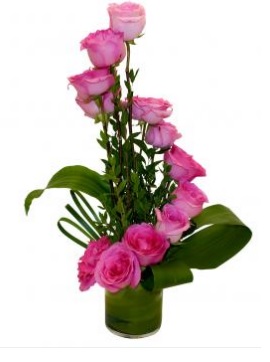 Luxury arrangements and single-type flowers offer something a little different.

You can choose to view arrangements based on their color or price. Whilst this is a good way to sort the flowers, we didn't feel that the available range was quite large enough to take advantage of those options. If it were to develop further, we'd like to see a few more options, such as being able to combine occasion, color and price in a single search to provide the best results possible from a greater range of products. Still, there are some interesting flowers to explore, and we felt that the arrangements were generally well designed, offering something a little different to what you often find on other flower delivery sites.
Flower types include roses, carnations, lilies, calla lilies, orchids, daisies, sunflowers, birds of paradise and tulips. The plants available include a range of green potted plants, blooming plants and orchid plants. It's not quite clear whether all arrangements come with a pot or vase, but we suspect they do as customer reviews are very positive and often repeat that the flowers appeared exactly as they did in the photos.

Green and blooming plants, including trees, also available.

AvasFlowers.net doesn't offer a huge range of extra gifts. There are a few baskets to pick from, but they're quite limited (3 out of the 4 baskets were fruit-based). They list "spa gift baskets" as an option but when we were online there were no items available in this category. Perhaps it was a slight oversight or they had run out of stock, but it was disappointing. Customers seem quite positive about the baskets though, and they offer some of the biggest discounts on the original price (40-50% discount).

Choose your size, including fruit, candy and spa baskets.

In fact, probably one of the biggest lures for trying Avas Flowers is that they offer good sales on their products. At the time of this review, they were offering 45% off and free delivery during a flash sale which seemed to be ending soon after we logged on. If you catch them at the right time, you could save a few pretty pennies.
Another allure of this website is its story. They've been going for more than 30 years and have always aimed to go above and beyond the call of duty. This is reflected in their customer feedback. They are also open 7 days a week, with flower arrangements designed by trained florists. You can also personalize your gift with a message. All added together, this feels like a local store with a national reach, which is no bad thing.
Perhaps the biggest drawback with AvasFlowers is the price. Whilst they're not necessarily expensive, and you do save money from their sales, in general they will cost a little more than some of the larger flower delivery companies. We recommend keeping your eyes peeled for flash sales and deals which offer free delivery as well as a discount, as you might catch a bargain.
Summary
In conclusion, we feel that Avas Flowers offers a personal low-key but high-end service across the US. It may cost you a little more to buy what you want from their site (when compared with larger retailers) but their arrangements tend to be of a higher standard. They seem a reliable bunch, particularly when their customer feedback is taken into account. If you want a quality bouquet or flower arrangement, we recommend taking a look over their limited but special collections.
Click on the button below to check out AvasFlowers.net for yourself...